Cover versions are perfectly acceptable in rock and roll music. Some are shit and terrible versions of the original, but then some rock and roll is shit so I don't see what the fuss is. I have decided to compile a top three favourite cover versions, and do a bit about them. I am not including live cover versions, unless they are released on a live album that is creditable, not one of the shit compilation live albums. I am also deciding not to do versions of old blues tunes, as otherwise all these might be Zeppelin, The Doors and the Stones, who all robbed Chess records like bastards. This is changeable, and I might add more to it on day. These aren't in order.
1. A Hard Rain's A Gonna Fall - Bryan Ferry
This is outstanding. Probably my favourite solo Ferry track, which is why it makes the list, as solo Ferry is usually covers. That's why I don't see what all the fuss about him doing a Dylan covers album is all about, he has been doing covers albums, and particularly Dylan covers throughout his solo career. Anyway, the song. Well its a glam rock stomper, that sounds just like early Roxy, but with the ace melody of 'Hard Rain' from the Dylan tune. It's the textbook definition of a good cover. Change it, but keep it exactly the same, if that makes sense. The spirit of the song remains, the important bits, but yet it sounds totally new. Good work Bryan.
2. Here Comes the Sun - Steve Harley and Cockney Rebel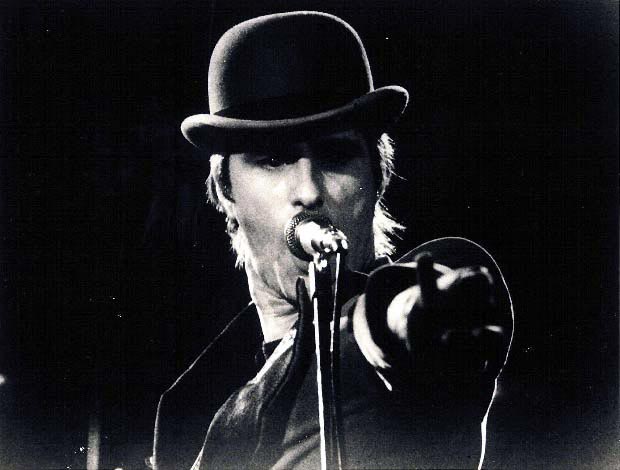 This is better than the original. The original is a great melody, but with a weak backing. When George say's "It's alright", i'm inclined not to believe him. It's like he is hiding something. When Steve Harley sings it, the world is good. It is, similar to Ferry, a stomper made out of a quiet tune, and it doesn't half work. There are glitzy 70's electronic whirls and fizz's all over this track, and although some people might think this makes the record sound dated, I disagree, it makes in summery, and makes you smile. Because the sun is coming, and that is a good thing.
3. I Heard it Through the Grapevine - The Slits
This is brilliant. I would have thought Marvin Gaye couldn't be improved, but I am wrong. Well I dont know if this is an improvement, it's just really different. It sounds like the Slits doing Motown. If you don't know The Slits, they are very hard to describe, but its lo-fi reggae garage feminist punk. Something like that anyway. And its messy and chaotic and scratchy. Everything that Motown isn't, which is a good thing. Much as I love Motown, hearing someone taking the funkiness of Motown and making it punky, wow. Writing that down even makes it sound good.
So there you go, my favourite 3 cover versions. There are ones that made it close, such as the Amboy Dukes version of Them's arrangement of 'Baby Please Don't Go', The Flamin' Groovies version of 'Paint It Black' and, somewhat more predictable, The Jimi Hendrix Experience version of 'All Along the Watchtower' but I tried to go for ones people might not have heard. I think that there are some artists that should never be covered, namely Stevie Wonder, particularly the 'Music in my Mind' through to 'Fullfillingness...' era. I'd like to hear someone have a decent go at 'Uptight' though. I also don't think PiL should ever be covered. Or The Fall.
Currently Listening to Pull Tiger Tail 'Let's Lightning' single
Sam